Trifox is a twin-stick action-adventure game inspired by classic platformers. It is developed by Glowfish Interactive, and will be released for PC, PS4, and Xbox One.
Description
[
]
Trifox is a top-down twin-stick action adventure game set in a unique and colorful world inspired by classic platform games. In Trifox you play as a multi-talented fox on a quest to restore and return peace to his recently invaded and plundered home. Mix and match between three different and unique play styles, fight your way through swarms of enemies, engage in thrilling boss fights and overcome exciting environmental challenges as you discover that there is more to your quest than meets the eye… .
Features
[
]
Mix and match between different gameplay archetypes — Engineer, Warrior, Mage — and play the way YOU want.
Combine and experiment with a wide range of abilities and engage in thrilling fast pased combat.
Explore a rich and colorful world where fantasy meets technology with a wink and a nod to the classic platformer adventure games from the past.
Interact with the environment and outsmart your enemies.
Uncover the secret plans of an evil mastermind as you try to restore your ravaged home.
Screenshots
[
]
Videos
[
]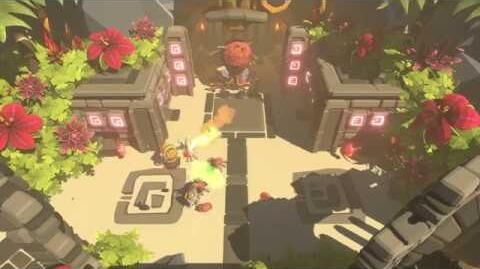 External links
[
]